WINTNER MOVIE REVIEWS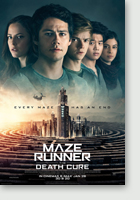 MAZE RUNNER: THE DEATH CURE
Maze Runner is a fun ride with lots of emotions. I liked it, the best of the trilogy.
---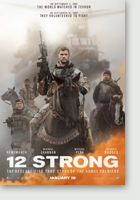 12 STRONG
It has some strong moments. It's a great story but felt like it was missing something.
---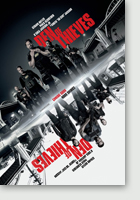 DEN OF THIEVES
It was hard to sit through. It felt like I've seen it 100 times already. Some ok chase scenes.
---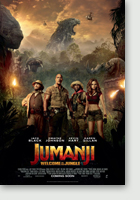 JUMANJI: WELCOME TO THE JUNGLE
Awesome fun! I saw it again.
---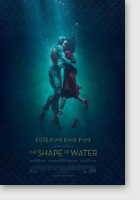 THE SHAPE OF WATER
It's a great film no doubt, although I did not click with the characters like I did in Pan's Labyrinth. But I liked this a lot.
---

STAR WARS: THE LAST JEDI
I think this is on the top of my list as a favorite. There were a few things I had issues with, but every Star Wars film has had a few things I wish it did not. It's truly awesome.
---

I, TONYA
Tonya was inspirational and fun with an incredible cast. Margot Robbie kills it. Loved This movie.
---

JUSTICE LEAGUE
I give it an 8. I really loved it. In fact, I think it was better than many Marvel films. I'm excited to see where it will go from here.
---

LADY BIRD
I found it way over-rated. Far from a 10 on my list, more like a 6. Go see for yourself, I think you will agree.
---

WONDER
It was nice to see Julia Roberts back on screen. It was wonderful that really hits the spot. I think all kids should see this movie. Loved it!
---

MURDER ON THE ORIENT EXPRESS
I just found it predictable and boring. I will forget this movie once I've left the theater.
---

THE STAR
It was fun and cute. Great music, but hard to compete with Pixar and Disney's recipes. But I think this is one that will do much better on home entertainment.
---

ROMAN J. ISRAEL, ESQ.
Roman J. was great. Denzel as usual is awesome and it's got a great story.
---

THREE BILLBOARDS OUTSIDE EBBING, MISSOURI
It was great. It felt like a Cohen Brothers film. Fun dialogue and superb cast.
---

COCO
It was fun. Just awesome. Another great Pixar film.
---

DADDY'S HOME 2
Thumbs up. If you liked Daddy's Home, you will like this one. Equally funny.
---

THOR: RAGNAROK
I think this was my least favorite Marvel film. Nothing worked. To me it seemed like a 2 hour spoof on Thor. It had some good moments but I've already forgot them. But a bad Marvel film is still a fun film.
---

KINGSMAN: THE GOLDEN CIRCLE
Kingsman is a non-stop stylish ride. Loved it.
---

ANNABELLE: CREATION
If you like horror and suspense, Annabelle is the name. Good film.
---

DETROIT
It was amazing. Just an incredible story. Great acting. Really a movie that moves you.
---

THE EMOJI MOVIE
I'm putting a so-so emoji on it. Not bad but just ok.
---

DUNKIRK
Good, but in my opinion did not live up to the hype.
---

SPIDER-MAN: HOMECOMING
Still not my favorite. I think the first one rocked. But he's for sure my favorite Spidey, wasn't a fan of the others. Fun film.
---

WONDER WOMAN
This is one of those movies I can see over and over. Truly amazing. My expectations were more than met.
---

THE MUMMY
Mummy was great. I thought the action scenes were outstanding as far as Mummy films go. It's as good as the first Mummy with Brendan Frazier.
---

BAYWATCH
I have not seen it, however my two youngest kids did and they thought it was really funny and enjoyed it.
---

CAPTAIN UNDERPANTS
I'm not sure what went wrong here, but this was a really funny film. I thought the casting choice for the woman wasn't the best. But I loved this film and it should of been a bigger hit.
---

PIRATES OF THE CARIBBEAN: DEAD MEN TELL NO TALES
By far the best since the second movie, I truly enjoyed it. Back to its roots with a great script. My boy Johnny was made for this role and he shows it big time in this film.
---

GUARDIANS OF THE GALAXY VOL.2
Guardians of The Galaxy Vol.2 was awesome! I think it's safe to say Groot is the cutest thing since The Gremlins' Gizmo. Watching this one, you really see how much the story is about family and love. A group of people with issues that find each other. Drax to me is the star now, he really stood out. I felt it had lots of heart. GOTG2 is my favorite Marvel film.
---

FATE OF THE FURIOUS
Fast 8 was awesome! One can think that by now they would be getting low on gas with ideas. But with a great script that taps into a little from each film. And a great cast if you like the films this may be your favorite one. I absolutely loved it.
---

GIFTED
Gifted shows a whole new side of Chris Evans. Truly a great movie without sounding cheesy. It's one of those little gifts that come up once in a while.
---

LOGAN
It's a perfect send off for Hugh. His best performance, X-23 and of course Patrick Stewart. If you are a X-Men fan, this is the Logan you waited for. 10 out of 10.
---

The LEGO Batman Movie
Totally awesome. Just perfect for kids of all ages and family.
---

John Wick Chapter 2
Bad-ass period!! Great!
---

Fifty Shades Darker
I actually liked this more than the first one. If you enjoyed the last, you are in for a fun ride.
---

Rogue One
Rogue One brings back the feelings I had watching these films for the first time. It's absolutely amazing with many surprises.